Modular solution for your operational needs
Senator MRAP
By utilizing the v-hull technology the Roshel Senator MRAP provides increased vehicle and crew survivability by reducing the effects of mine blast and offering unmatched level of protection and durability
The Roshel Senator MRAP (Mine-Resistant Ambush Protected) vehicle is a combat proven platform, having proven its effectiveness in conflict zones. Its robust design offers a high level of protection against explosive devices and ambushes, ensuring the safety of the occupants in hostile environments. The Senator's high ground clearance, four-wheel drive and 6.7L turbo diesel engine provides efficient off-road capabilities.
The V-shaped body design of mine-protected vehicles is an essential feature that significantly enhances their survivability and protects the occupants during explosive attacks, particularly from landmines and improvised explosive devices (IEDs). This unique design incorporates a pronounced V-shape that serves as a deflective armor structure, dispersing the force of an explosion away from the vehicle's cabin. The V-shaped hull helps to minimize the impact of a blast by redirecting the blast wave and shrapnel to the sides, reducing the chances of severe injury or death to the occupants. The design also helps to absorb and dissipate the explosive energy, further enhancing the vehicle's resistance to blasts.
The Roshel MRAP boasts ergonomic features, providing a comfortable and efficient working environment for the personnel inside. The customizable layout allows for adaptability to different mission requirements, while the advanced engineering ensures optimal performance, mobility, and reliability on the battlefield. The Senator MRAP V-shaped body design takes into account the dynamics of explosions and leverages this knowledge to create a safer environment within the vehicle. The V-shaped hull has become a crucial feature, which significantly increases the survivability of occupants and saving countless lives in conflict zones and areas affected by explosive hazards.
GSA Contract #:
47QSWA22D001R
Product NATO NSN #:
2355-20014-0461
Highly Customizable
Get Quote
Our experienced specialists will be glad to work together with you to offer a reliable and cost-effective solution.
Build Your Vehicle
Smart Access Control System
Tested & Certified
Roshel MRAP STANAG II Test
Roshel's latest addition to the esteemed Senator platform family, the MRAP version, has successfully passed all tests in accordance with the stringent STANAG 4569 AEP 55 Vol.2 level 2a/2b standards.
These comprehensive tests, including ballistic and blast evaluations, were meticulously conducted by Oregon Ballistic Laboratories, a certified institution for STANAG certifications.
With its robust design and advanced engineering, this vehicle offers unparalleled protection against mines, ambushes, and other threats.
Tested and Certified
Smart & Protected
Vehicle Features
Roshel equips its vehicles with advanced security solutions to provide first responders with an ability to accomplish their mission in a safe and efficient way.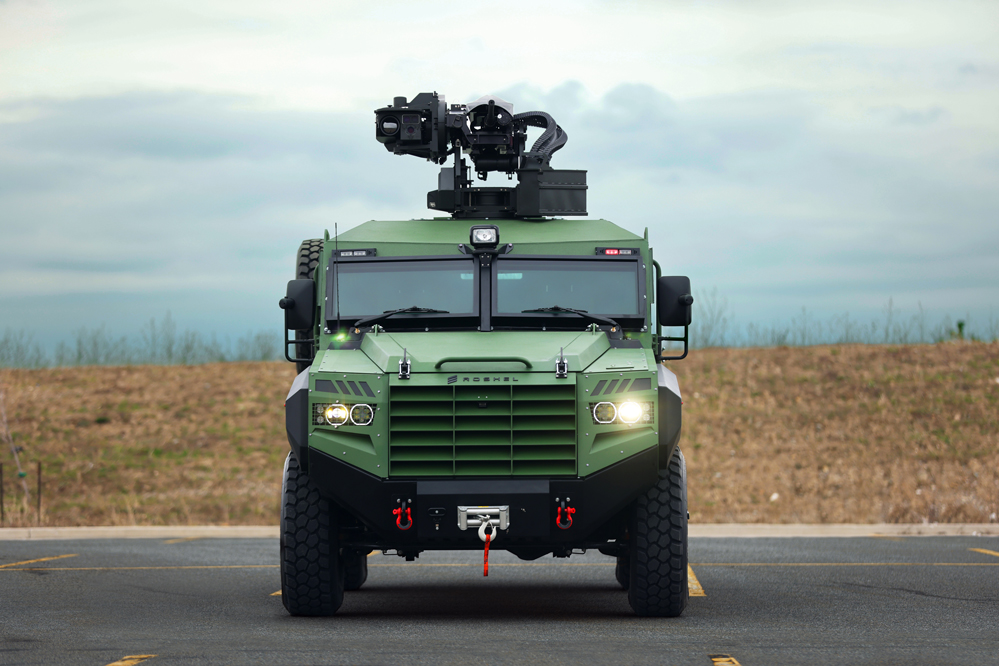 360-Degree Ballistic Capsule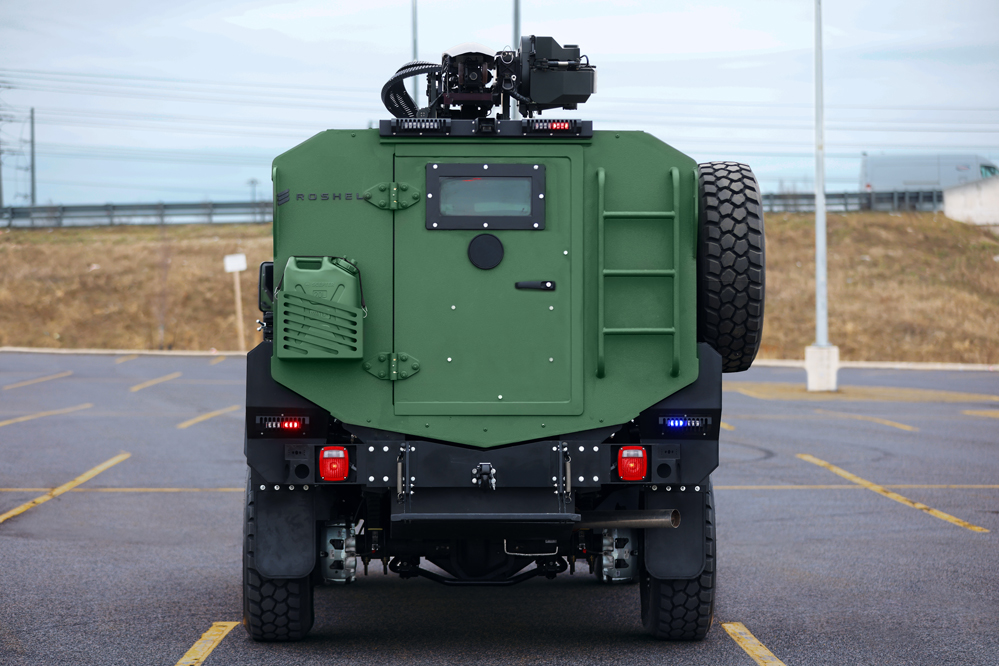 V-Shape Blast Protected Body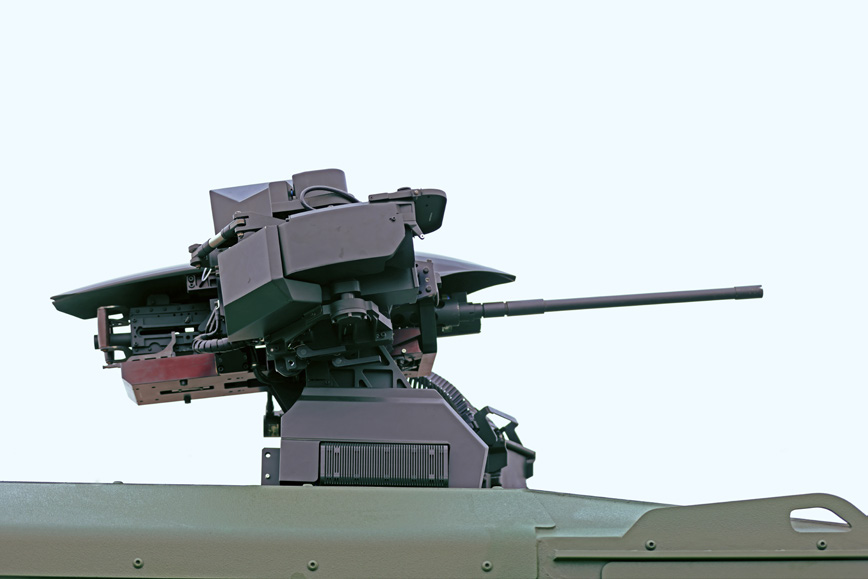 Automatic Weapon System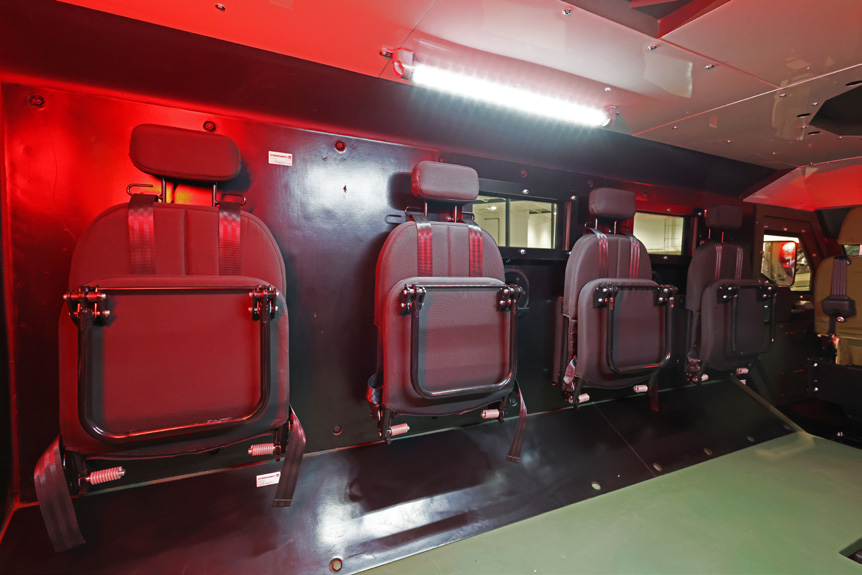 Mine Protected Seats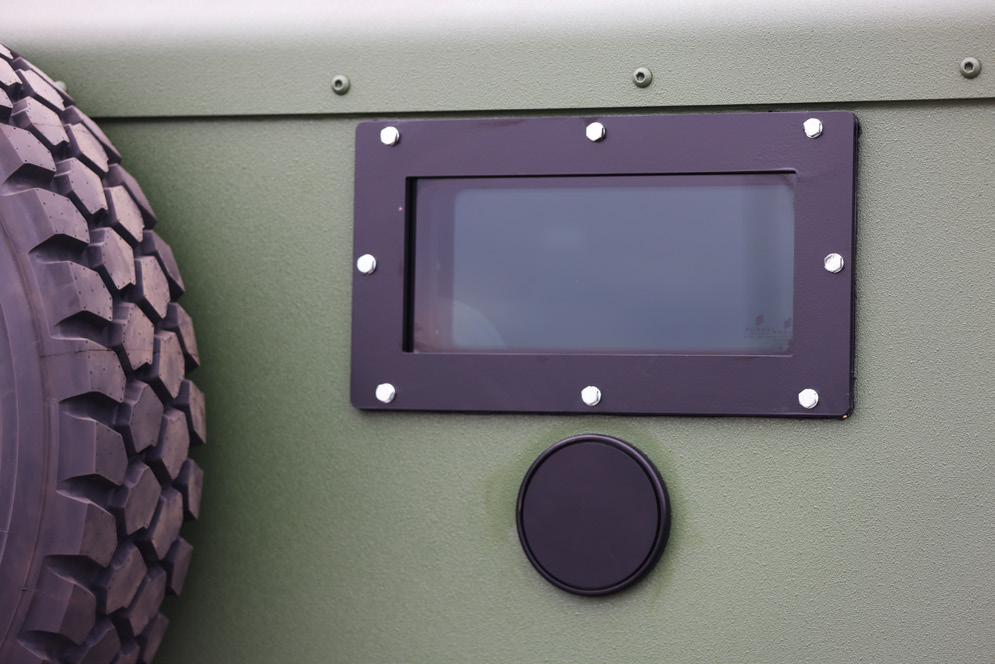 Gun Ports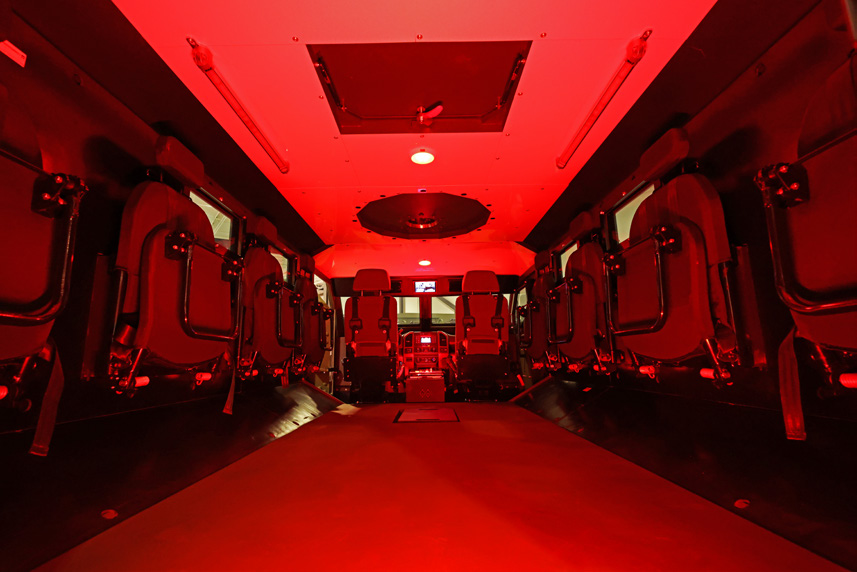 Ergonomic Interior Layout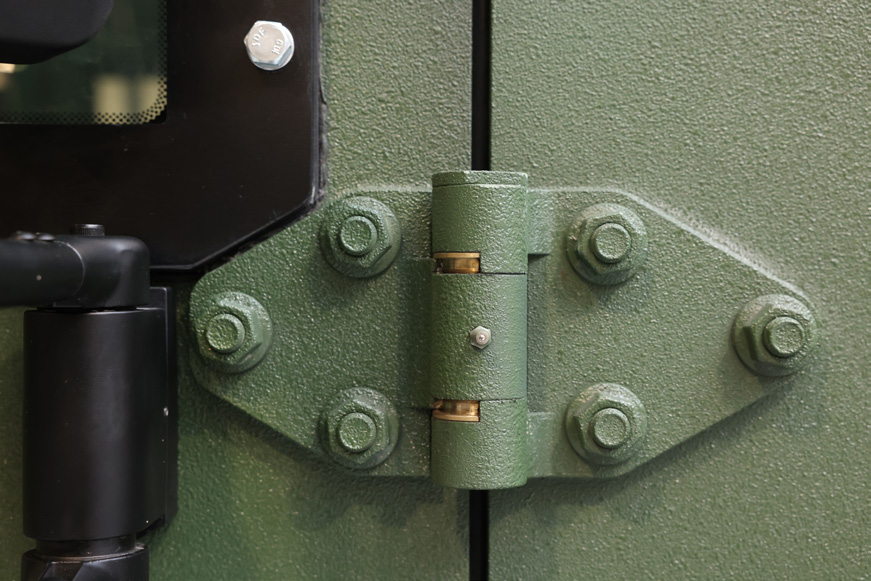 Heavy-Duty Mil-Spec Door Hinges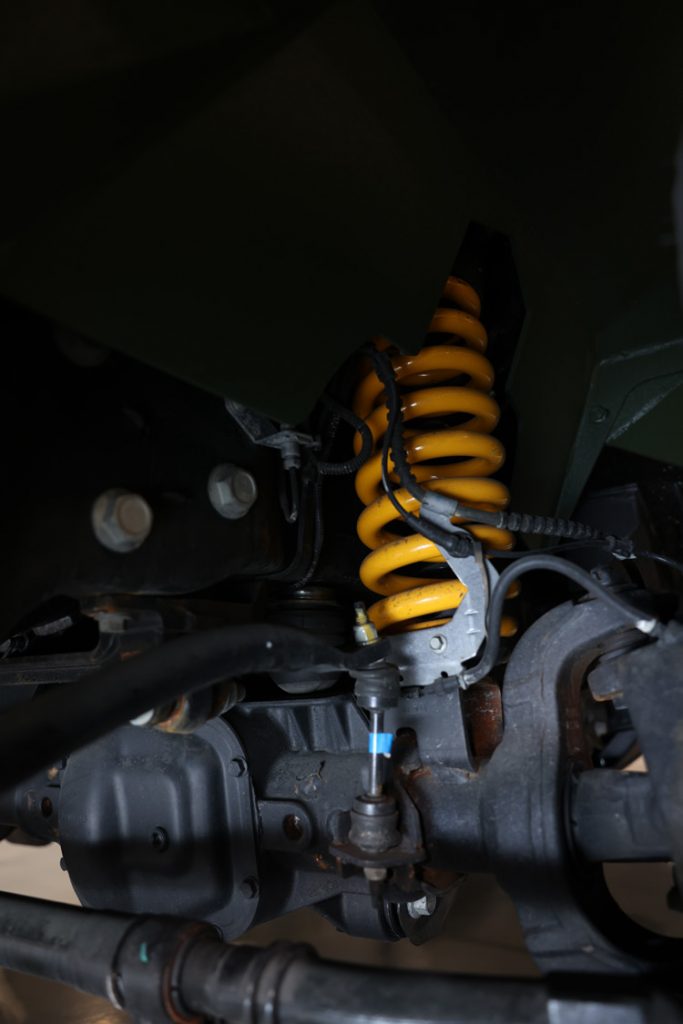 Heavy-Duty Upgraded Suspension System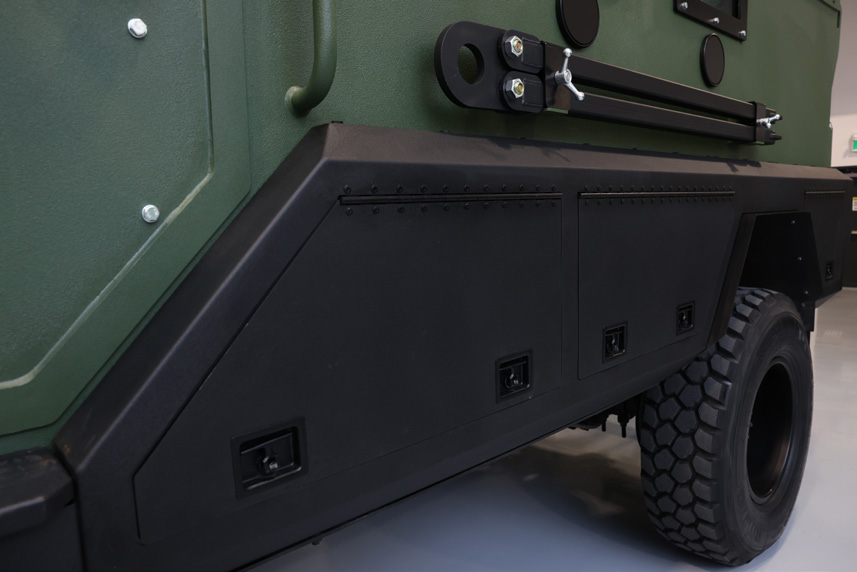 Additional Storage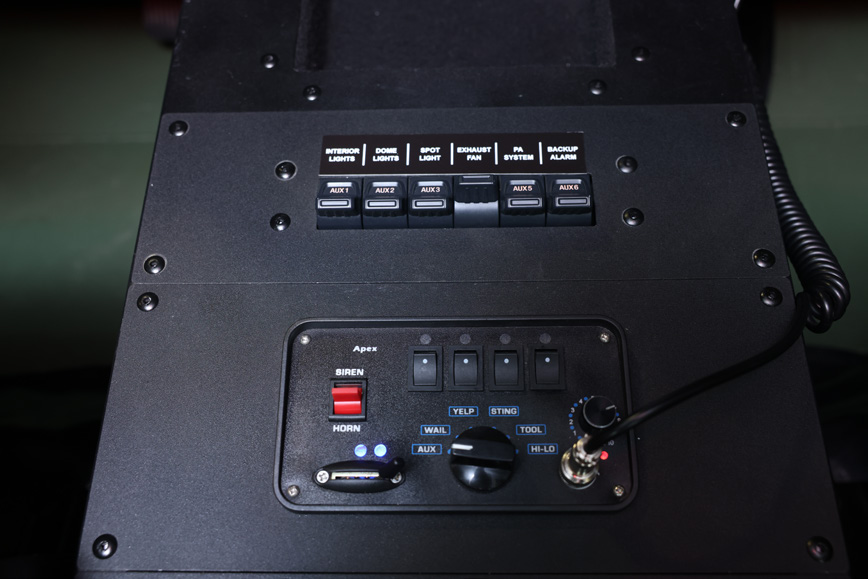 Secured Remote Connectivity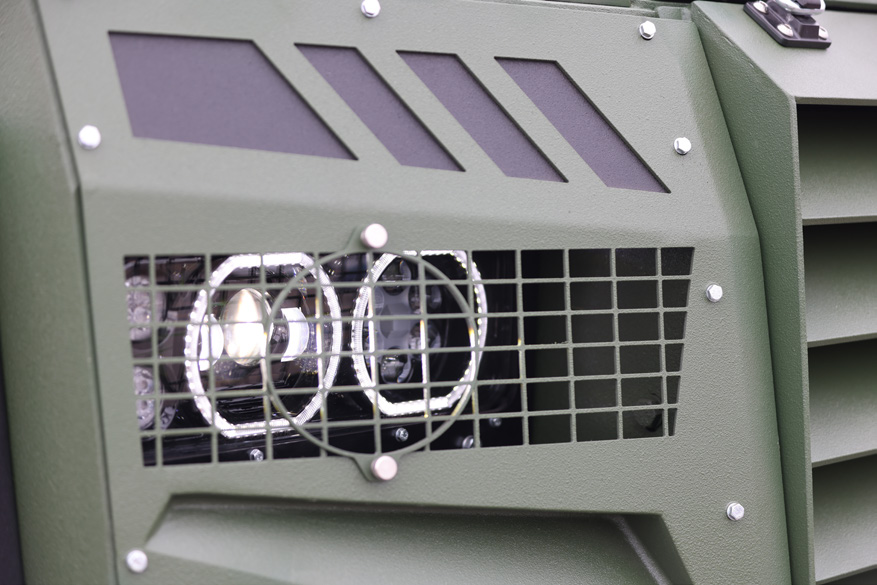 Upgraded LED Lights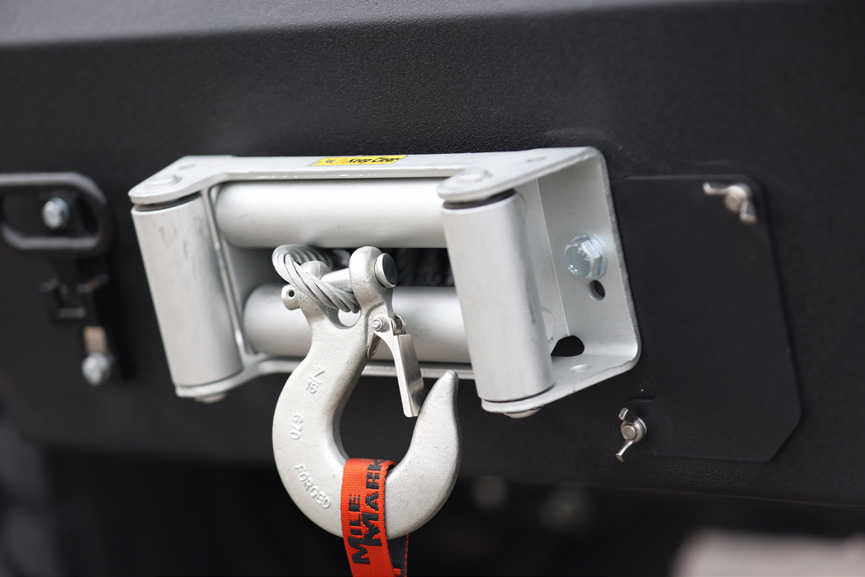 Heavy-Duty Winch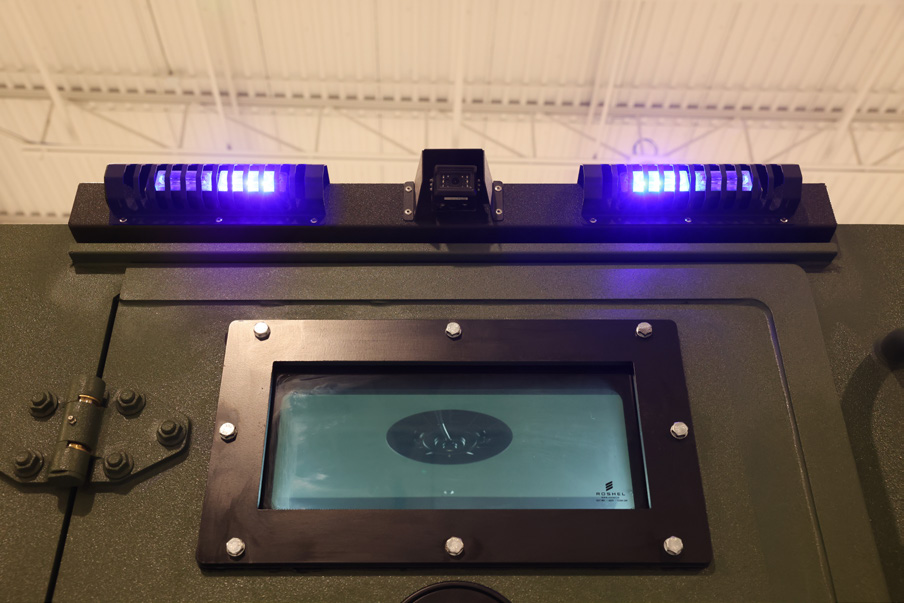 360-Degree Security Camera System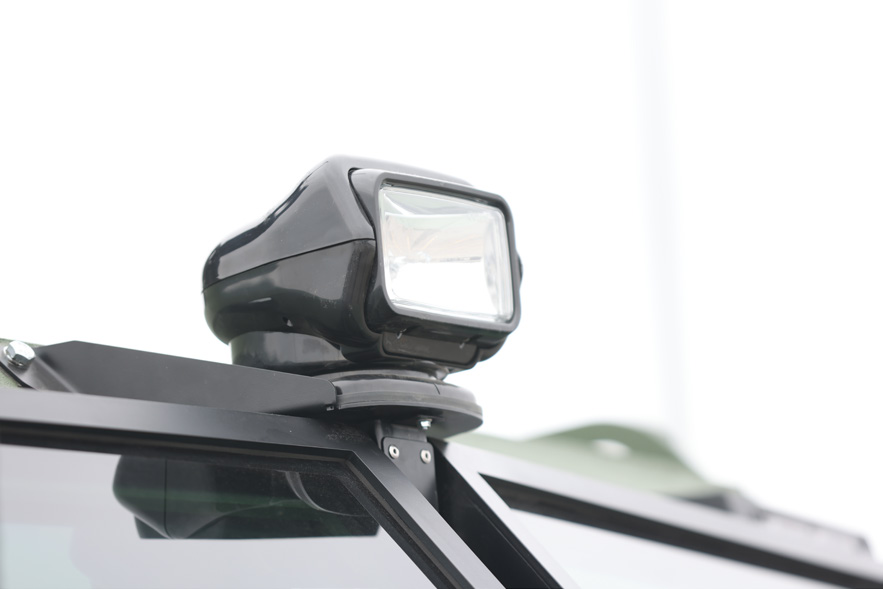 Remote Controlled LED Projector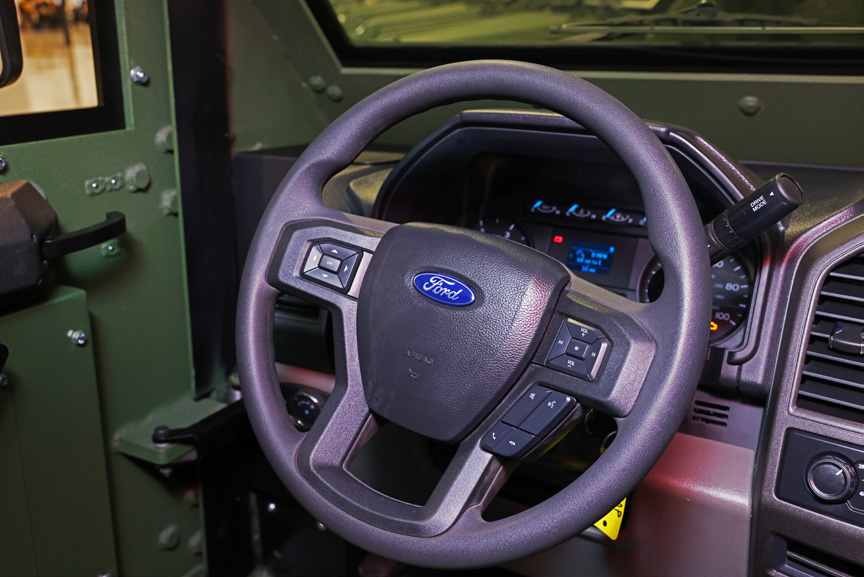 Modified & Upgraded Power Steering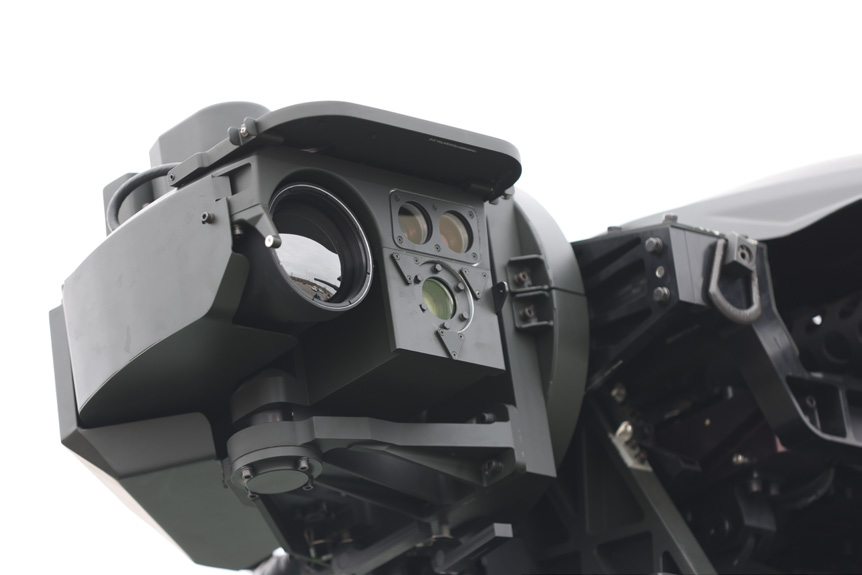 Thermal Camera With Night Vision and IR Projector
Technical Specifications
Specifications
| | |
| --- | --- |
| Engine | 6.7L Diesel V8 |
| Horse Power | 330 @ 2,600 rpm |
| Torque | 750 @ 2,000 rpm |
| Drivetrain | 4X4 |
| Transmission | 10-speed automatic |
| Wheels | 325/85/R16 |
| Dimensions | 6000 x 2400 x 2500 mm |
| Wheelbase | 3683 mm |
| Seating capacity | Up to 10 |
Protection Levels
STANAG Level 2
All utilized materials have been tested by internationally-recognized North American and European laboratories to meet ballistic protection standards.
Kinetic Energy

7.62×39mm API BZ at 30 meters with 695 m/s

Grenade and Mine Blast Threat

6 kg (explosive mass) Blast AT Mine: 2a – Mine Explosion pressure activated under any wheel or track location. 2b – Mine Explosion under center. 2c – 25 kg TNT charge side blast test. 3a – Mine Explosion pressure activated under any wheel or track location.

Artillery

155 mm High Explosive at 80 m Angle: Azimuth 360°; elevation: 0–22°
Tested & Certified
Best-in-class Side Slope Performance
The Roshel Senator has been tested by the National Research Council Canada, the leading Government research facility, to confirm its static rollover threshold and roll response characteristics. The vehicle demonstrated the best-in-class side slope performance by consistently reaching 39-degree mark on both sides.
By conducting full analysis of vehicle's dynamics and stability characteristics, we ensure its utmost performance, safety and stability in various driving conditions.
Expertly tested by
Vehicle Gallery